Its time to get your butts in gear and get yourself a butt plug...

Often the red headed step child of sex toys, butt plugs are a great addition to your sex toy arsenal. Simply a sex toy you can put in your ass to give you sexual stimulation, butt plugs are often more traffic-cone-shaped than dildos and have a stand or stop at the bottom to keep your butt plugged and prevent full insertion.
Butt plugs provide hours of fun, either in masturbation or during sex, and can be used in multiple positions without the fear of them sliding out.

If you are unfamiliar with how to use butt plugs, don't be scared!
It's going to take a little time to get used to sticking a cone inside your ass, so don't rush things.

Start out with some lube and a smaller toy to be able to work up to something bigger down the road.


Slowly insert the plug up your bussy and breathe through it, making sure to not race shoving it in there.


Once the plug is completely inserted, let your asshole wrap around the base like lips on an ice cream cone. Allow the width to fill you up, and let the butt plug remain in your butt for some time to relax your sphincter.
Now…you've done it!

Soon, you'll be taking entire footballs up your poop shoot with no trouble at all!
That's a joke…but what isn't a joke is how great butt plugs are at expanding your hole and your sex life. Great for anyone looking for that extra stimulus, butt plugs will help you reach deeper orgasms and a heightened sense of anal pleasure not experienced with other toys.


But, how does one go about choosing the right butt plug?
Here are our top 10 butt plugs so you can find the right one to fuck you and fill you the best:

Dorcel Best Plug Start Kit
$59.99
The Dorcel Best Plug Starter Kit SM is a great butt plug to begin your anal adventures with. This slim, easy to use design is great for butt play beginners, while still providing maximum amount of pleasure.

What you say: "Helps you work your way up to larger more intense anal play. Love the silicone, easy to clean and doesn't absorb odor." ★★★★★
Best in class male sex toy
Body-safe silicone
Flared base for stability and security
With a flared base for extra security and stability, the Dorcel Best Plug Starter Kit SM is made of silicone and is body safe.

It's tapered tip and flared base allow for easy insertion without too much struggle. Fortunately for you, the Dorcel Best Plug Starter Kit has two different sizes, as the SM in the name implies: small and large, depending on how deep and unrestricted you're willing to go with your anal play.

B Vibe Remote Trio Butt Plug
$149
For those looking to take your orgasms to all new highs, there is the B Vibe Remote Trio Butt Plug with 3 Motors.


With enough horse power to run a small vehicle, the B Vibe provides users with a completely unforgettable sex session with every use.

What you say: "I've never experienced such an intense anal orgasm before!" ★★★★★

Premium vibrating anal plug for men
Body-safe silicone
3 motors for intense anal stimulation
You've just never felt anything like this vibrating butt plug with 3 complete motors offering 8 vibration levels and 9 vibration patterns for your operating pleasure. You don't need a kickstand or to jump start the B Vibe, just charge it over night and you'll be ready to take your ass to the climax stratosphere.
With the remote you can operate the B Vibe from across the room or from the comfort of your own bed or sex dungeon. You decide how much of an intense analgasm you can handle.
On the less expensive end, but with just as much bang for your buck, is the VeDO Rio Anal Vibe.


What you say: "Great toy for sex toy newbies." ★★★★

Vibrating butt plug perfect for anal newbies
Body-safe silicone
10 vibration modes
Though it looks similar to a light saber or airport runway controller light, the Rio is actually a very versatile butt plug capable of helping you reach max orgasm status.
With 10 different vibration modes, this battery operated plug is a throwback to old sex toys with modern twists like it being completely waterproof and submersible.
With a quiet motor and three different colors to choose from, you'll have a blast playing with this butt plug that has an extended running time of 2 hours.

Colt Expandable Butt Plug
$27.99

For all you bottoms looking to stretch out and expand how much you can take in your derriere, the Colt Expandable Butt Plug is here for you.

What you say: "Love the expansion, but overinflation lead it to burst" ★★★

Made from soft latex
Expands by pumping the bulb
Gives the feeling of anal fullness
Hand pump your way to expanding your booty hole to new widths, without the hassle of having to wait and insert new, thicker toys.
Constructed of ABS and latex, the Colt Expandable Butt Plug is body safe and just the ticket for those looking for the sensation of having your ass full of outrageously pleasurable filling.
The only real consideration to make is the attached pump hose. But that's half the fun, isn't it? Fun for you or your partner to pump your ass full of pleasure.

Maverick Rotating Vibrating Prostate Stimulator
$65.99

God bless modern technology, because we end up with outrageously awesome sex toys as a result like the Maverick Rotating Vibrating Prostate Stimulator.
Like a butt plug with extra purpose, the Maverick puts the EXTRA in extraordinary with its multitude of functions and features.

What you say: "With good lube, this prostate toy is great!" ★★★★

Premium vibrating anal prostate toy for men
Rotating stimulation
Long battery life
Stimulate your ass from all sides as the Maverick vibrates and has a fully rotating head. Your toes will curl over the intensity the 2 motors in the Maverick provide.
You can choose between 30 different combinations of YASS LAWD vibrations and rotations, and the taint stimulator will make sure you're feeling good on the inside and out.
For all you kweens that can go hours and hours, the Maverick is charged via USB and has a 12 hour battery life.

GLas Triple Beaded Butt Plug
$16.09

Ass, glass or gas? While some people shy away from all glass sex toys, you might want to take a step outside your comfort zone for the Gras Triple Play Beaded Butt Plug.
This clear glass plug provides an extra sexy look deep inside your hole, while providing the epitome of orgasms for users.

What you say: "Great plug for beginners as its small and compact." ★★★★★

Non-toxic glass
Beaded butt plug for enhanced stimulation
Flared base for added safety
Glass toys mean no phthalates, which means it is body safe and easily cleaned. The three nodes help expand your ass little by little, to eventually be able to take all 4.5 inches of hotness in your hole.
A large flared base means this toy can be sat on without the fearing of losing it inside your love canal. Premium glass used in the creation of the Glas Triple Beaded Butt Plug makes this toy fracture resistant. Just don't try it on marble floors.

Malesation Vibro Spreader Plug
$53.99

Some folks just want their assholes to gape open to be able to take as much pleasure as possible.
If this sounds like you, the Malesation Vibro Spreader Plug is the best butt plug for you.

What you say: "Expands your ass for awesome anal play." ★★★★★

Vibrating prostate stimulation
Ass expander
10 vibration modes to experiment with

Like a lotus flower that opens your own ass flower into full bloom, the Vibe Spreader spreads the hole wide and provides the highest level of sensation for your entire anal cavity.
This vibrating butt plug has a programmed motor with 10 different vibe modes to choose from. A removable vibration bullet can lead bottoms to mind boggling orgasms unreached with other sex toys and aids.
Another great feature about this anal spreader: it's also waterproof for all you water play lovers out there.

VeDO Bump Rechargeable Anal Vibe
$41.00

Bump up your butt play to the next step with the VeDo Bump Rechargeable Anal Vibe.
The VeDO Bump comes in a sleek matte black and is 5 silicone inches of vibrating goodness.

What you say: "Amazing and intense vibrations." ★★★★★

Premium vibrating anal plug for men
Flared base with tapered design
10 vibration modes

Chose between 10 different vibrating modes to get your rocks off in the bedroom, sex dungeon, or shower—the Bump is waterproof, too!
The tapered end provides extra stretching to open users right up, and the easy to grip base makes insertion very simple.
With only a 1.18 inch width, the Bump isn't as big as some of its butt plug brothers, so the VeDO Bump is recommended more for the anal novice versus the butt pleasure pro.

Butt Boy Slim Ignite 10
$79.99

Step outside the typical butt plug box and get a load of the Butt Boy Slim Ignite 10.
Not your grandfather's butt plug, the Butt Boy is stepping up the butt plug game by combining a perineal stimulator attached to the plug end.

What you say: "Love the internal and external prostate massage!" ★★★★

Tapered head for intense stimulation
Perineal and prostate stimulation
10 speed vibration to choose from
With powerful nodes that will tickle your chode in all the right places, the Butt Boy Slim is like a good 10 speed bike with 10 different vibrating settings to take you up over the orgasm hill and beyond, tickling your prostrate to provide the utmost in sexual stimulation and sensation.
With a tapered head and big base to prevent sliding, moving, or full insertion, the Butt Boy Slim Ignite10 is about to ignite a fire in your hole and leave you cumming back for more.

SvakOm Julie Powerful Anal Plug $54.99

No butt plug list would be complete without a nice vibrating one, to provide ample pleasure for users.
Luckily for you, there is the Svakum Julie Powerful Anal Plug to take your O face to the next level of enjoyment!

What you say: "High quality butt plug for serious sex toy users." ★★★★★
Ergonomic design for prostate stimulation

Body-safe silicone



Remote control
With 5 different settings to really help get your rocks off: caressing mode, climax mode, joyous mode, passionate mode, and normal mode, this little plug give you ample options for toe-curling climaxing.

The Svakum Julie Powerful Anal Plug is small, lightweight, and ergonomically designed to tap that P spot to orgasmic glory. Possibly the best thing about the Svakum Julie Powerful Anal Plug is that it also comes with a wireless remote control.
Just don't lose it or the plug up inside you, since the base of the Julie is quite small.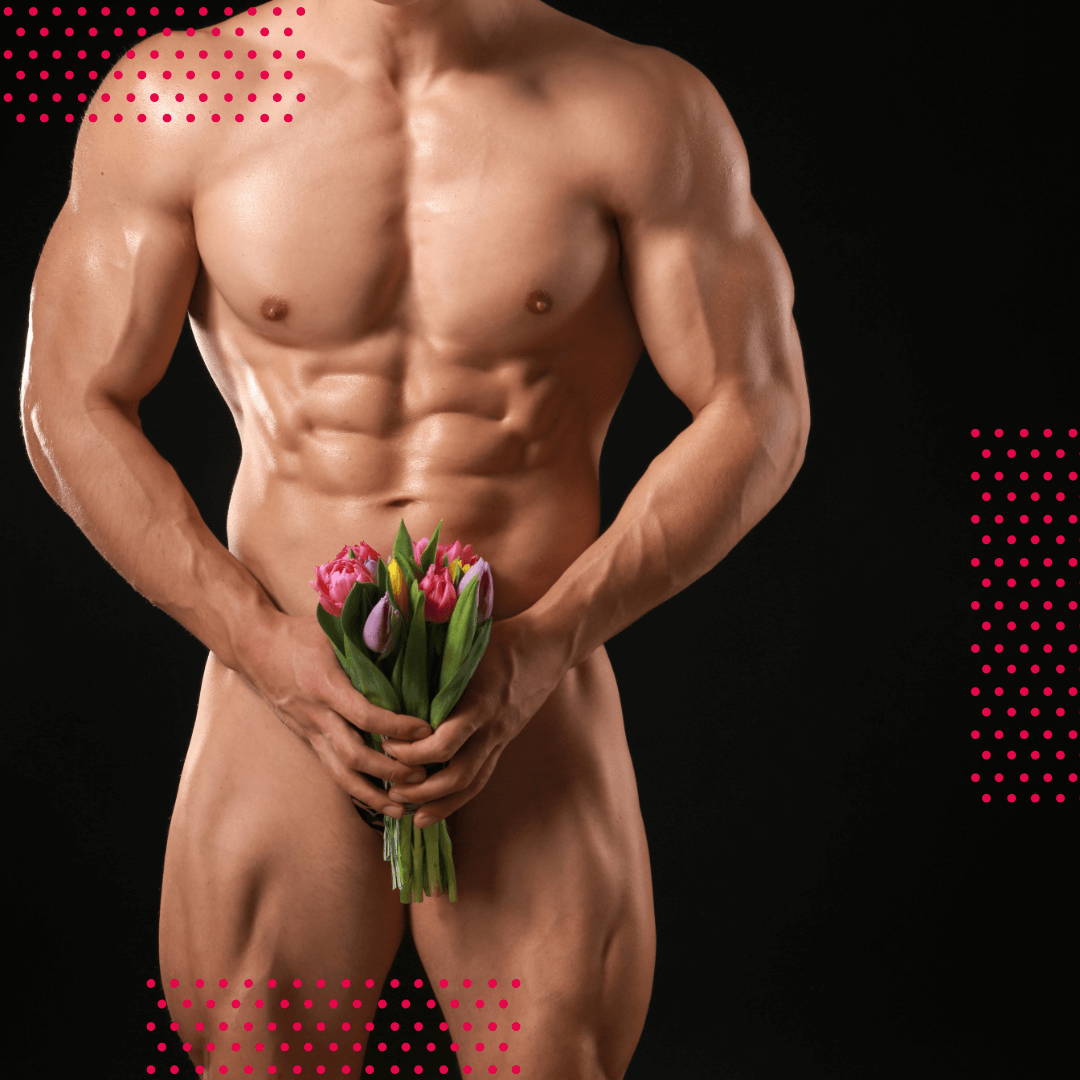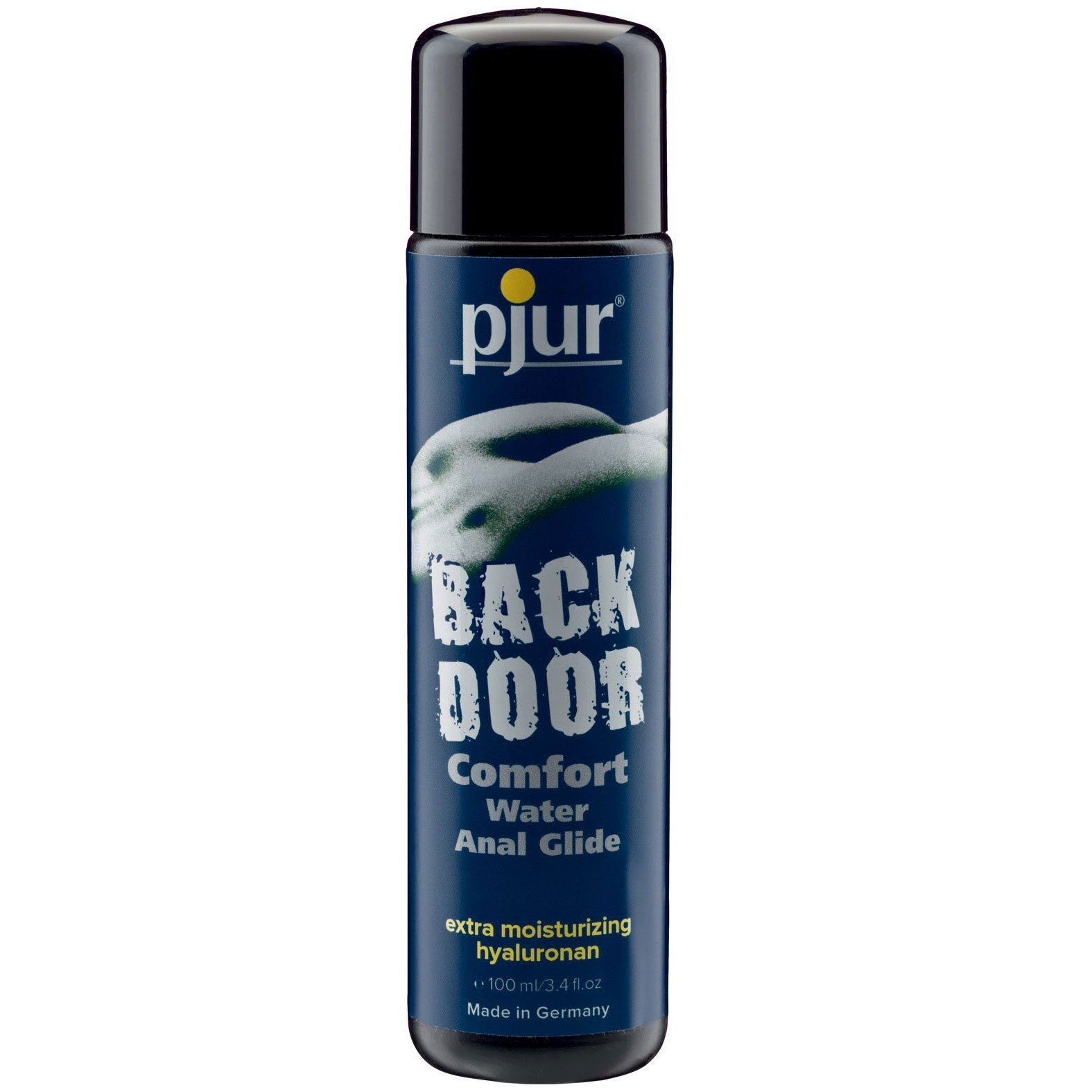 To keep your toys in total working order, pick up some Bathmate Anal Toy Cleaner, as well. This easy-to-use, anti-bacteria solution is alcohol and paragon-free, and comes with extra anionic surfactants to effectively clean your toy so well, you could eat off it. Just add water.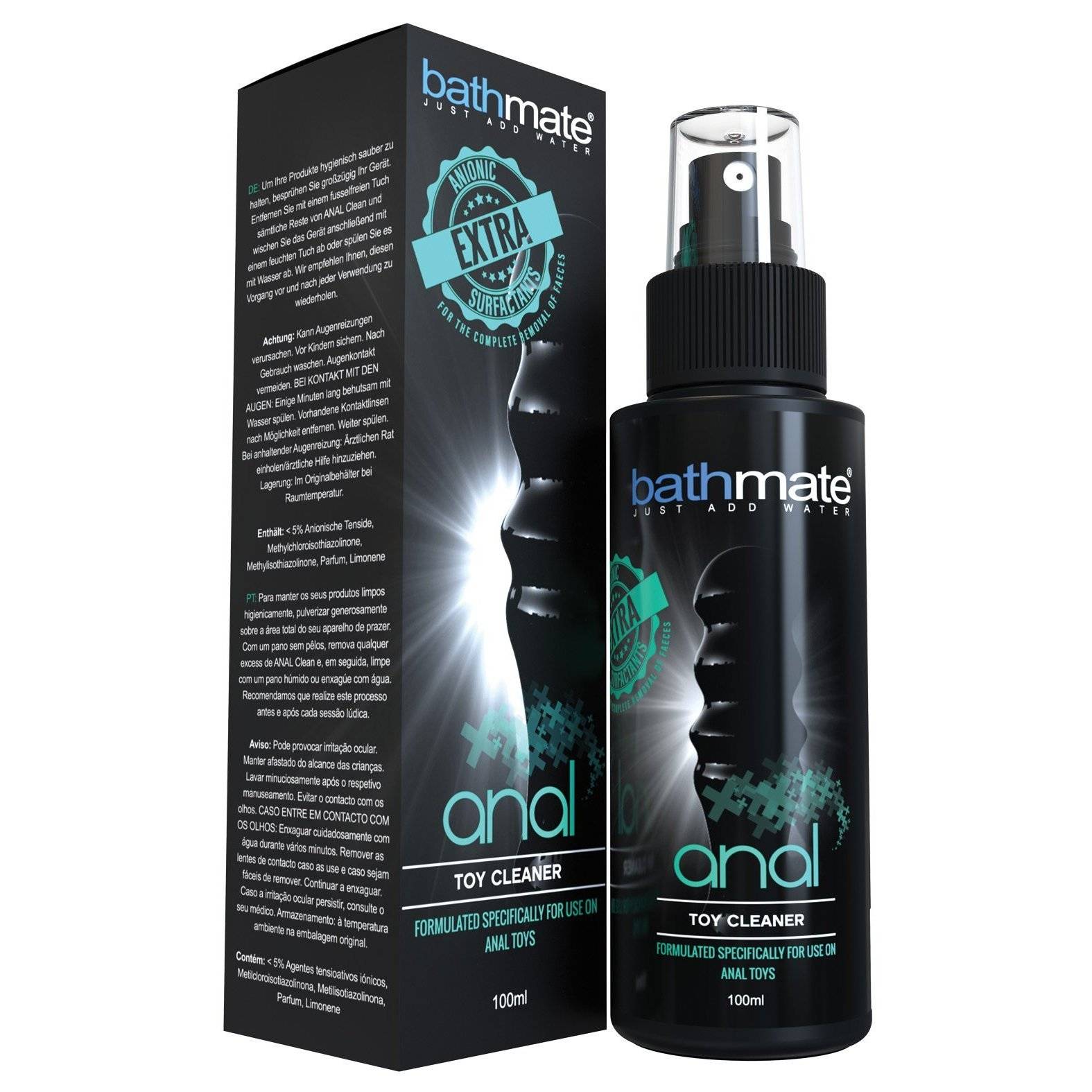 None of our suggestions tickle your pickle? Browse our full butt plug collection: